Mountaineer Rendezvous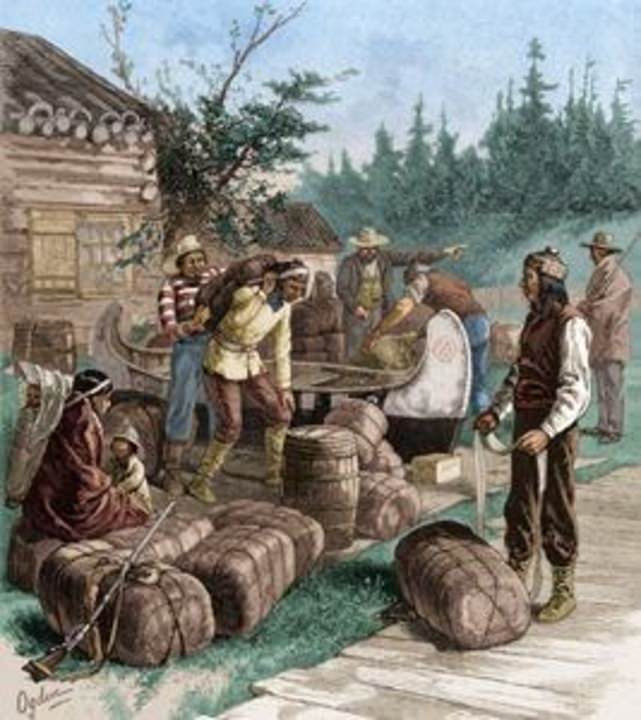 Come and experience the 2nd Annual Mountaineer Rendezvous
It's mountaineering like you are living in the 19th Century
Work towards earning the New Cape Horn Mountaineer Award!
This Introductory rendezvous is being held in celebration of the original Rocky Mountain rendezvous that was attended by mountain men, native Americans, and traders during the 1800's. Your troop is invited to join us at to enjoy a mountaineering celebration, revelry, competition and storytelling of the 1800's.

Some experiences may include but not limited to the introduction to mountaineering:
black powder rifle (Limited Registrations)
archery (Limited Registrations)
hawk throwing
log cabin building
flint & steel/charcloth fire building
trapping
trading post and branding
Work Towards Earning The Cape Horn Mountaineer Award: Mountaineers were fearless men and women in perilous times. To recognize these brave men and woman, the Mountain West Council has created the Cape Horn Mountaineer Award which is for youth and adults to earn. See attached info sheet and draft award design.
What to bring: 10 essentials, personal camping & sleeping gear, water, troops prepare and cook own meals, and work gloves. The temperature is typically in the 60's, so please bring warm clothing.
When: September 8 – 10 , 2023
Where: Bradley Scout Reservation, National Forest Development Rd 158, Stanley, ID
Arrive Friday: at 6:00 p.m.
Fellowship at the Main Lodge: 7:00 p.m.
Rendezvous all day Saturday
Sunday fun & service project
Sunday Break Camp: 2:00 p.m.
Registration is Open:
$20.00 early bird pricing per person ends 8/31/2023
$25.00 late registration or pay at the door starts 9/1/2023
Note: Registration includes assigned camp site for you and/or your unit, which you may need to share with others given the popularity of this event. You will also enjoy mountaineering demos and experiences, and get some Rendezvous goodies.