Camp Morrison Summer Camp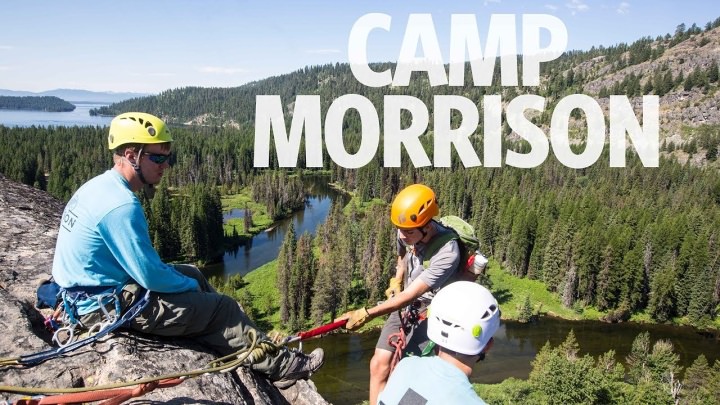 Camp Morrison is located adjacent to the beautiful Payette Lake in the Payette National Forest just 100 miles north of Boise, Idaho and three miles east of McCall. Camp Morrison, a premier camp in the Idaho Central Rocky Mountains, offers a unique camping experience. A nature trail connecting the waterfront activities to the main campsite area winds through a dense forest of Ponderosa Pine, Tamarack, Engelmann, Spruce, Grand Fir, Douglas Fir, White Pine, and Yellow Pine trees. There are frequent encounters with deer, fox, and other forest animals, commonplace along the trails throughout camp.
If you haven't registered for an activity on our website before, click here to learn how the procedure works.
The 2024 early pay cost is $325 if paid before 04/02/24, the base price is $335 if paid between April 2 and before June 1, Late fee will be charged after June 1, 2024 for in Council youth and $125 for adults. Youth will also need to have an additional $125 paid by February 1, 2024 with the balance due before April 2, 2024 to receive the early pay price. A $250 deposit is required to reserve your campsite which will be applied to your total camp fees for 2024.
REFUND POLICY-
Camp deposits/fees are non-refundable. The deposit guarantees slots for youth in your unit (even if the youth coming to camp changes) so please confirm your youth counts as early as possible as this will not be refunded for any reason. Additional youth can be added to your reservation at any time (at the current price) up to two weeks before camp if space is available; however, once you have secured your slot(s) we will turn away new Troops in favor of your reservation if the camp is full.
How to use the Tentaroo Website to Register for Camp
Tentaroo User Manual and online Help
How to register Scouts and sign up for classes on Tentaroo
Registration for Merit Badge classes for the 2024 season is now open. You can find a tutorial at https://users.tentaroo.com/events. Please keep in mind that class sizes are limited in some cases and can not be adjusted due to staffing and safety issues. Register soon so your Scouts can get the classes they want.
Please also keep in mind that April 1st is the early pay day to receive the best price for camp this summer.
Camp T-Shirt Pre-Orders are available from Now through May 15. This is the best way to get Camp Shirts as well as the best price. There will be limited quantities of shirts available at the camp Trading Post while supplies last at a non-pre order price. There is a tutorial at https://users.tentaroo.com/events.
If you have questions, please contact the MWC Camp desk for assistance.
We are looking forward to seeing you at Camp!