Salmon River High Adventure Base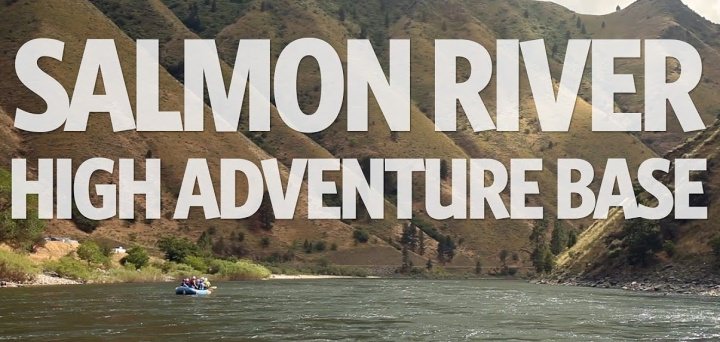 Salmon River High Adventure Base (SRHAB) offers a three-day white water excursion on the lower Salmon River. This river trip gives the youth an opportunity to experience a different part of the river. If you want to experience a truly lifelong memory, exciting and challenging camp experience, join us at SRHAB this summer. The SRHAB is located on the Salmon River near Riggins, Idaho.
Float dates for 2023 are:
SRHAB Session 1 is July 6-8, 2023
SRHAB Session 2 is July 10-12, 2023
SRHAB Session 3 is July 24-26, 2023
Adult only SRHAB trip one day on Saturday, July 29th
Registration is now open for 2023!
A Deposit of $50 per participant is required with reservation and the 2023 pricing will be announced soon. Youth will need to have $125 paid by February 1, 2023 with the balance due by April 1, 2023 to receive the early pay price.
REFUND POLICY-
Camp deposits/fees are non-refundable. The per person deposit is non-refundable. This guarantees slots for youth in your unit (even if the youth coming to camp changes) so please confirm your youth counts as early as possible as this will not be refunded for any reason. Additional youth can be added to your reservation at any time (at the current price) up to two weeks before camp if space is available; however, once you have secured your slot(s) we will turn away new Troops in favor of your reservation if the camp is full.
How to use the Tentaroo Website to Register for Camp
Tentaroo User Manual and online Help
Salmon River High Adventure Base 2023 Leaders Guide