Salmon River High Adventure Base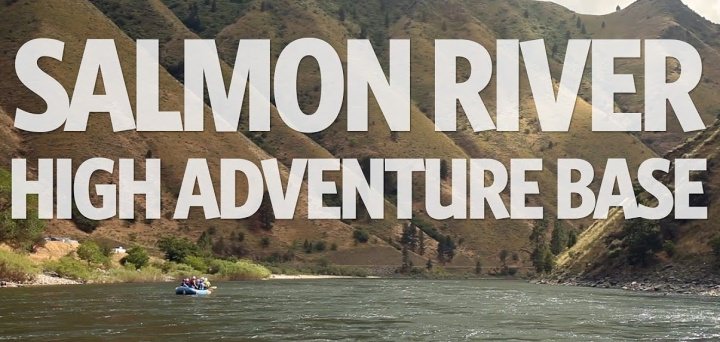 Salmon River High Adventure Base (SRHAB) offers a three-day white water excursion on the lower Salmon River. This river trip gives the youth an opportunity to experience a different part of the river. If you want to experience a truly lifelong memory, exciting and challenging camp experience, join us at SRHAB this summer. The SRHAB is located on the Salmon River near Riggins, Idaho.
The 2022 early pay base cost is $225 for in Council youth and adults. The price will increase to $235 for in Council youth and adults after April 15, 2022. A $25 per person deposit is required to reserve your seats.
Shirts and Hoodies for SRHAB are available for you to order. These items are optional and an extra fee. Please see pricing below Merchandise Orders must be placed by May 25, 2022. No late orders can be accepted and must be paid for at the time of pre-ordering. Shirts (Micro Fiber) are $14-$19 and Hoodies are $24-$30 each.
Out of Council units -OR- Non-Scouting Groups are invited to participate for the early pay base cost of $250.
If you haven't registered for an activity on our website before, click here to learn how the procedure works.
How to use the Tentaroo Website to Register for Camp
Tentaroo User Manual and online Help
Salmon River High Adventure Base 2022 Leaders Guide