The Bradley Scout Reservation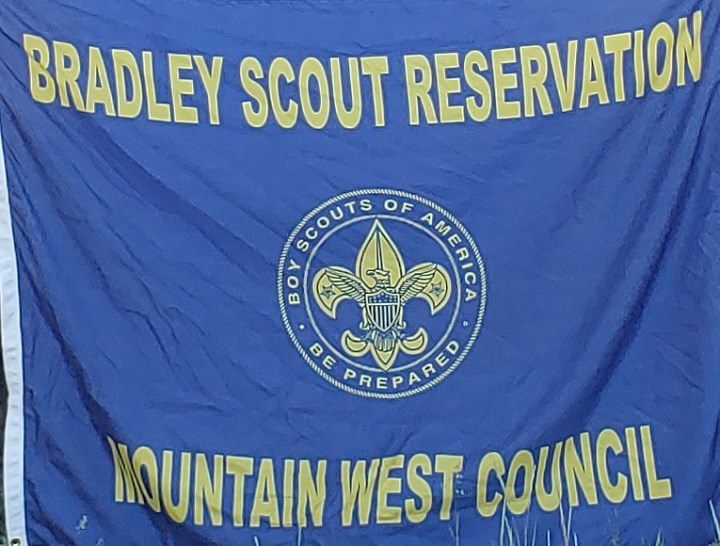 The Bradley Scout Reservation, the ideal location for youth in BSA to have the ultimate camping adventure, was orginally named the Cape Horn Scout Reservation. In 1956 the property was purchased by the Snake River Council. The camp offers cafeteria-style meals to give troops more time for program activities. From team-building experiences and leadership trainings to forest fires that have nearly taken the camp on a couple of occasions, it's been the summer camp destination for generations of Scouts. Located approximately 18 miles north of Stanley, Camp Bradley Scout Reservation offers a unique outdoor experience to all who participate.
If you haven't registered for an activity on our website before, click here to learn how the procedure works. The 2023 early pay cost is $325 if paid before 4/2/23, the base price is $335 if paid betwiin April 2 and before June 1, Late fee will be charged after June 1, 2023 for in Council youth and $125 for adults. Youth will also need to have an additional $125 paid by February 1, 2023 with the balance due before April 2, 2023 to receive the early pay price. A $250 deposit is required to reserve your campsite which will be applied to your total camp fees for 2023. The EMERGENCY ONLY CONTACT NUMBER for Camp Bradley Scout Reservation is (208) 450-2316 -OR-Boise Office (208) 376-4411 -OR- Twin Falls Office (208) 733-2067.
REFUND POLICY-
Camp deposits/fees are non-refundable. The deposit guarantees slots for youth in your unit (even if the youth coming to camp changes) so please confirm your youth counts as early as possible as this will not be refunded for any reason. Additional youth can be added to your reservation at any time (at the current price) up to two weeks before camp if space is available; however, once you have secured your slot(s) we will turn away new Troops in favor of your reservation if the camp is full.
.