Wood Badge Home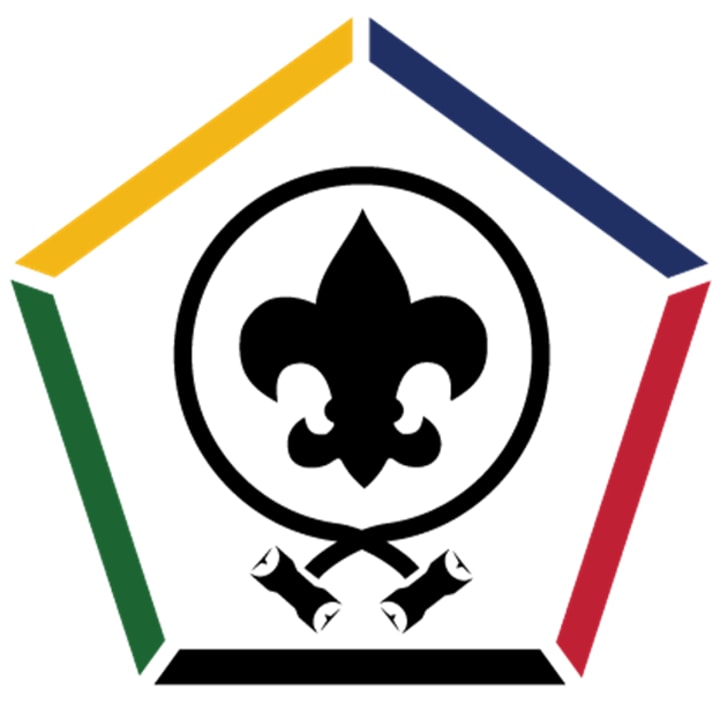 Wood Badge 2020
HOW DO I REGISTER?
Join us for the all NEW 5 Day Wood Badge Course this summer September 10-12 and 18-19, 2020
What is Wood Badge?
Wood Badge is a powerful, five-day experience in a Boy Scout Troop modeling leadership skills and best practices with an energizing vision of Scouting.
Utilizing materials drawn from the work of Kenneth Blanchard, Stephen R. Covey, Robert K. Greenleaf, and other recognized experts on leadership and training, participants are provided an opportunity to learn and apply a variety of leadership skills.
There are five themes that are presented and discussed in this course and they are implemented using 14 competencies. The themes and corresponding competencies are:
Living the Values—about personifying the values, setting the example.

Drive Vision, Mission, and Values
Know the Territory
Inspire the Heart

Growing—about knowing and growing yourself first—a commitment to continuous improvement and lifelong learning

Know Thyself
Learn to Listen, Listen to Learn
Apply Interpersonal Savvy

Connecting—with other people

Communicate Effectively
Learn to Listen, Listen to Learn
Include and Optimize Diverse Talent
Apply Interpersonal Savvy
Manage Conversations

Guiding—focusing on enabling and developing others

Include and Optimize Diverse Talent
Plan With a Bias for Action
Develop Individuals and Teams
Manage Conversations
Coach and Mentor
Embrace and Lead Change
Create a Culture: "Train Them, Trust Them, Let Them Lead"

Empowering—ultimately helping other people to become healthier, wiser, freer, more autonomous, and more likely themselves to serve and to lead themselves

Plan With a Bias for Action
Coach and Mentor
Embrace and Lead Change
Many organizations count Wood Badge toward Continuing Education credits.
Quick Answers:
WHAT IS IT?
Advanced adult leadership training!
WHAT IS TAUGHT?
Scouting principles and best practices coupled with the most current leadership models used by successful organizations throughout the country.
WHO SHOULD GO?
All adult leaders in all positions.
WHEN IS IT?
September 10-12 and 18-19, 2020 (both weekends required)
WHAT IS THE COST?
$210 includes all meals and camp use fees.
HOW DO I FIND OUT MORE?
Call Lee Rubel
(208) 571-8101 for September
WOOD BADGE - 2021
Week-Long Session
June 8-12, 2021
COST WILL BE DETERMINED SOON!
June 2021 Course Director
Bret Nicolaysen
(208) 631-7779