Mountaineer Rendezvous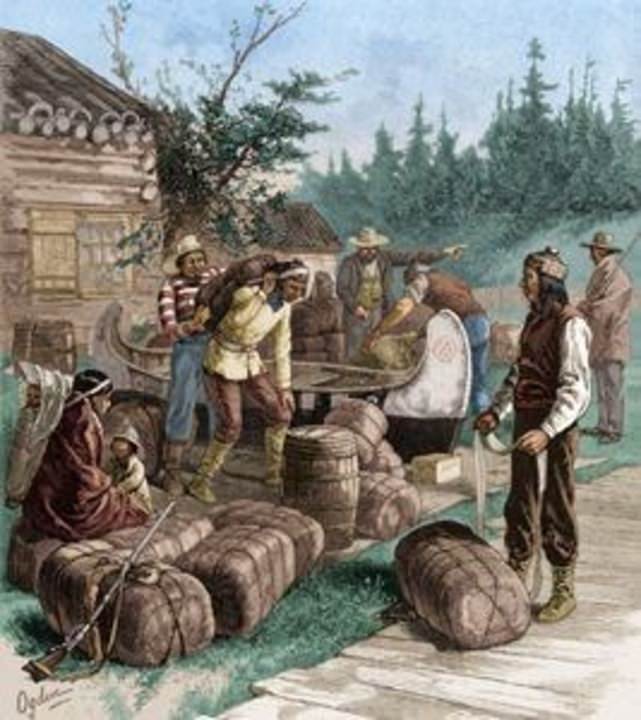 Date/Time:
Sep 16, 2022 7:00 pm to Sep 18, 2022 3:00 pm
Location:
Bradley Scout Reservation
National Forest Development Road 158, Stanley, ID
Stanley, ID 83278
Location Phone: 2084502316

Mountain West Council
MOUNTAINEER RENDEZVOUS
September 16-18, 2022
Register to attend the 2022 Mountaineer Rendezvous
Booshway, Tom Wangeman
Our rendezvous is being held in celebration of the original Rocky Mountain rendezvous that were attended by Mountaineers, Native Americans, and Traders during the 1800's. At the rendezvous, the Mountaineers sold and traded their furs and re-supplied before going back into the wilderness for the next trapping season.
Celebration, revelry, competition, and story-telling were all part of the rendezvous. We invite your Troops to join us at the rendezvous and participate in the following activities:
BSA Health and Medical forms A & B are required for all who attend.
This event will be an
INTRODUCTION TO MOUNTAINEERING
| | |
| --- | --- |
| BLACK POWDER RIFLE | CHARCLOTH/FIRE BUILDING |
| HAWK AND KNIFE THROW | ARCHERY |
| FLINT/STEEL | BALL CASTING |
| LOG CABIN BUILDING | CIVIL WAR REENACTMENT |
| ROPE MAKING | TRAPPING |
(Some Events may need to change)
The Booshway has blown his horn and our call is to all Mountaineers to assemble at the Bradley Scout Reservation, September 16-18
All Scouts must be registered members of a Scouts BSA Troop or Venture Crew to participate,
Friday, 7:00pm at the Camp Fire Bowl.
Saturday, all day, Rendezvous activities and preparation for the
the John Colter Run, 4:00pmish…
Troops will compete for a grand prize, the "Hair of the Bear award"!
Sunday, Troops will spend a couple of hours in the morning doing service as we button up the Bradley Scout Reservation for winter, then you will be on your own for Troop activities for the day… You can fish on the Cape Horn Lakes, hike, etc.
Camp gates will be closed and locked at 5:00pm.
Please take advantage of the online registration at the Mountain West Council website or the following link: https://www.mountainwestcouncil.org/content/96277/Mountaineer-Rendezvous
The Cost is $15.00 per Scout. Adults are no fee. Includes an awesome Mountain West Council Shoulder patch!
Please register early so we can organize the events as evenly as possible.
The Black Powder rifle event is free. Additional turns will be $2.00 for 3 shots (paid at the rendezvous).
We will hand out awards for individual and Troop accomplishments of Saturday after the John Colter Run.
Trading Post: There will be a limited supply of Trading Post goods, but "Trader Bob" can only take cash or check, no cards.
Meals:
Troops will provide their own meals.
What to bring:
Personal camping gear, Troop camping gear. Food, water, sunscreen, bug repellant, hat, gloves (for service project). The temperature is usually cooler this time of year, average mid 60's (perfect!) plan accordingly for clothing
You are obligated to God and this great Earth to leave a clean camp
and cold fire.
Have a safe trip home.