OA Fall Fellowship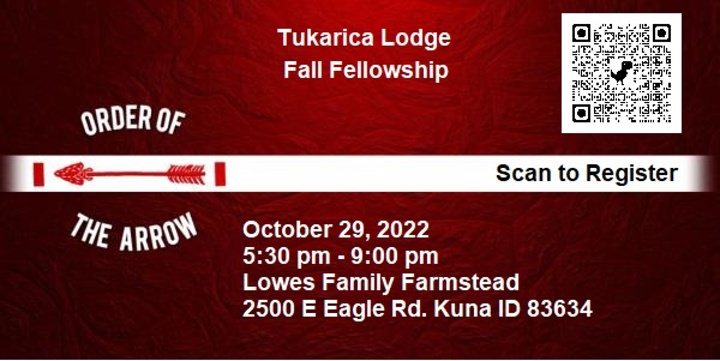 Date:
Oct 29, 2022
Location:
Lowes Family Farmstead
2500 Eagle Rd
Kuna, ID 83634

The Tukarica Lodge Fall Fellowship will be held on Saturday, October 29, 2022 from 5 tp 9 pm at the Lowes Family Farmstead - 2500 Eagle Rd., Kuna, ID 83634.
The cost to attend is $21 per person if paid by Friday October 21 and $25 after. The fee will include Dinner, Lodge Elections and activities.