Baloo Training - Spring 2021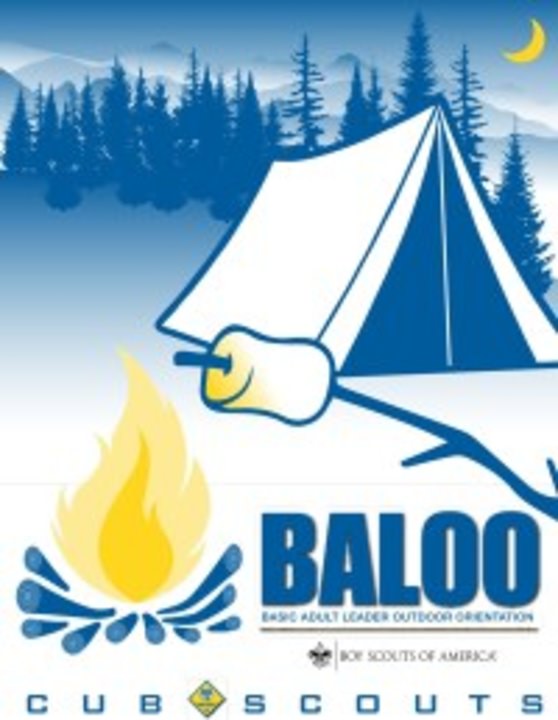 Date/Time:
Apr 24, 2021 8:00 am to Apr 25, 2021 3:00 pm
Location:
Camp Murtaugh
4544 E 3175 N
Murtaugh, ID 83344
Location Phone: 2083764411

Register for Baloo April 24-25, 2021
Click for information about the April 24-25, 2021 Session
The April 24-25 Session of Baloo is limited to the first 16 participants so we can meet COVID guidelines and insure the safety of our participants. REGISTER TODAY!
Taking your pack or den camping? At least one adult must take BALOO training first.
BALOO stands for Basic Adult Leader Outdoor Orientation. It's the introductory training Cub Scout leaders should complete before taking Cub Scouts on an overnight camping trip.
The content is impactful, useful and convenient...and FUN!
Who should take BALOO?
The BSA requires that you have at least one BALOO-trained adult on every Cub Scout den or pack overnight outdoor event. That include pack camping and Webelos den overnighters.
A BALOO-trained leader should be at any overnighter regardless of whether it is a pack, district or council event.
Having at least one BALOO-trained adult will make your Cub Scouts' camping experience as awesome as it can be.
How do I take BALOO?
BALOO consists of two components: online and hands-on. You'll need to complete both — in order — to qualify as a "Trained" Cub Scout outdoor leader and receive the BALOO recognition patch.
Online component: The online portion of BALOO is available 24/7 on the BSA Learn Center. Just log in to My.Scouting.org to begin. The goal of the online portion is to make the best use of time to allow leaders to experience as much as possible during the practical hands-on training.
Practical, hands-on component: This 1.5-day course is designed as an introduction to the Cub Scout outdoor program for leaders interested in adding a camping component to their Pack activities. Check with your district or cou