Camp Bradley District Day of Service - Snake River and Tapawingo Districts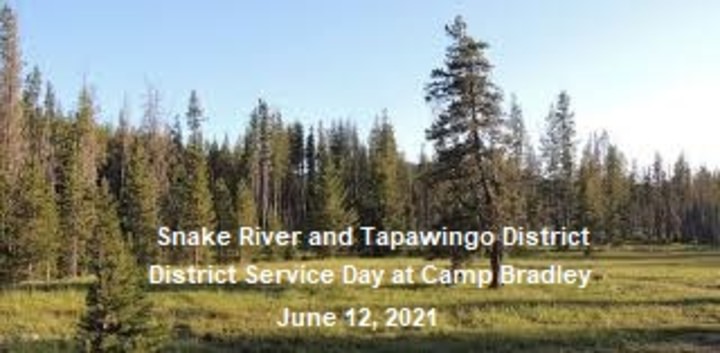 Date:
Jun 12, 2021
Location:
Camp Bradley
National Forest Development Road 158
Stanley, ID 83278
Location Phone: (208) 733-2067

This is a great opportunity to join with our fellow Scouts and Scouters and provide a vital need for Camp Bradley.
We will be working to get Camp Bradley ready for Scouts this summer. There will also be a camping opportunity for Scouts Friday evening thru Sunday noon. Sign up on the MWC website by the May 1 to guarantee a special edition MWC CSP for all participants.