Venturing - RAVE 2023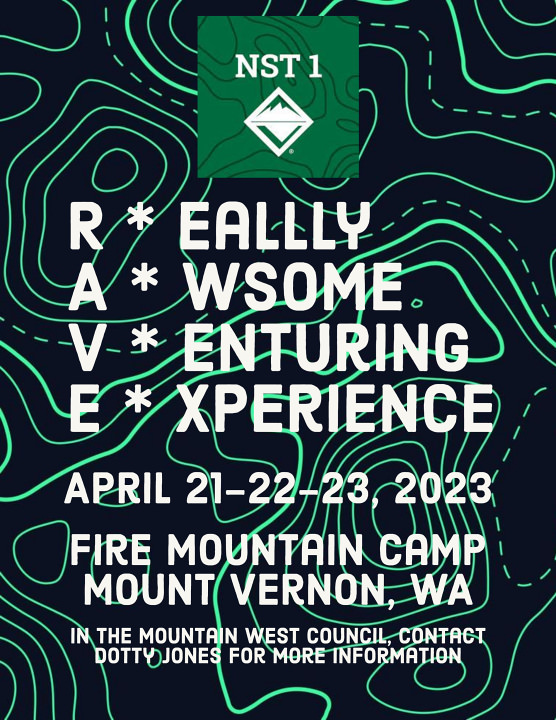 Date:
Apr 21, 2023 to Apr 23, 2023
Location:
Fire Mountain Camp
26027 Walker Valley Rd
Mount Vernon, WA 98274

If you are a member of a BSA Crew, Ship, or Post, we have an awesome event coming up that you'll want to attend. On April 21st - 23rd please join us at Fire Mountain Scout Camp for RAVE. RAVE stands for Really Awesome Venturing Experience, which is exactly what it will be. We are planning to have some high-adventure activities such as shooting, climbing, and boating. This is also a chance to connect with other scouts, see some great presentations, have a dance party, and more! This is a fantastic time to go to your first RAVE as it's also the 25th anniversary of Venturing!
Watch the NST-1 Venturing FaceBook page or contact Dotty Jones for more information.