Baloo Training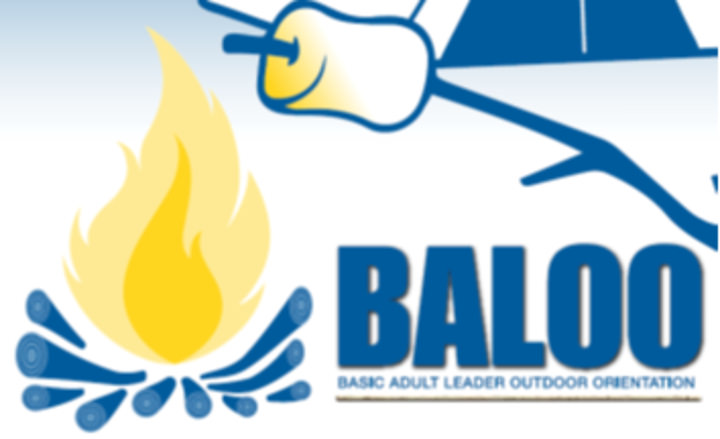 Date/Time:
Aug 27, 2022 8:00 am to Aug 28, 2022 12:00 pm
Location:
Meridian Friends Church
1021 W Pine Ave
Meridian, ID 83642

Put the Outing in Cub Sc

outing

!
Register to attend BALOO Training August 27-28, 2022 Click here to get a printable flyer
Often, one of the big reasons kids and their families join Cub Scouts is the chance to get into the outdoors. Overnight camping is one of the most exciting, popular events on the Pack calendar. But in order to make that happen, Pack leadership has to be trained...not just in the practicals of how to camp, but in how to run a camping program that fits into the Cub Scout program as a whole.

-

Any Pack leader


-

Any Pack parent who'd like to help by taking on the role of Outdoor Event Coordinator on the Pack Committee


-

Bear-About-To-Be-Webelos den leaders who'd like to be able to take their Webelos den camping.



When: Aug 27-28th; check-in from 8am-9am on Saturday morning. We'll be camping on-site overnight, making a very full day of Saturday, and ending on Sunday morning.


Where: 1021 W Pine Ave, Meridian, ID on the grounds of Meridian Friends Church.




Cost: $20. includes lunch, dinner, and campfire "Cracker Barrell", and Sunday breakfast along with the course materials.




Why: Because a successful outdoor experience with Cubs and their families doesn't happen by accident, and there are a lot of things you need to know to run a safe, enjoyable experience within the BSA's guidelines.
Brand new camper? Don't fear! We're here to make it make sense, and let you know how to camp with Cubs with confidence! Let us know if you need gear assistance or basic camping advice.
Experienced camper? Great! Come share your own experience and wisdom and learn how what you already know fits into the Cub program.
To register, go to www.mountainwestcouncil.org/Events/BALOO.
Questions about the training? Contact Bob Cooper (208) 484-4438.