Camp Bradley Home Page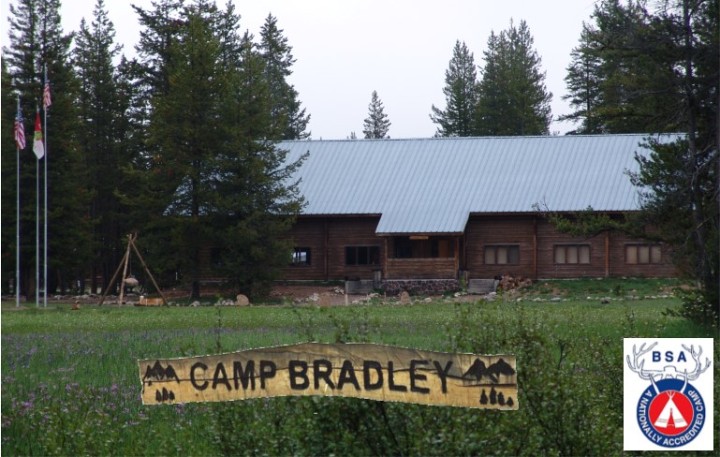 Camp Bradley
Stanley, Idaho
Mountain West Council, BSA
CLICK HERE TO REGISTER FOR CAMP BRADLEY and MERIT BADGE CLASSES!
CLICK HERE FOR A 2020 CAMP LEADERS GUIDE
To assist you in registering for Merit Badges on-line, we have a chart of the Merit Badge Schedule, A Merit Badge Worksheet for each Scout. These are to help you organize and coordinate only! On-line registration for Merit Badges is required. We are also including step by step instructions on how to use the online registration system to help guide you through the registration process.
CLICK HERE FOR A CAMP MERIT BADGE SCHEDULE
CLICK HERE FOR A CAMP MERIT BADGE WORKSHEET
LEARN HOW TO USE TENTAROO TO REGISTER FOR CAMP-
Watch the Getting Started in Tentaroo video for guidance on setting up an account, logging in, and navigating the Tentaroo system.
Helpful Time Stamps:
2020 Week 2 Schedule
Stanley, Idaho
Mountain West Council, BSA